NOSARA VACATION HOUSE RENTALS
HOUSE RENTALS IN NOSARA
Nosara Vacation House Rentals – The Beach Heaven
Nosara Vacation House Rentals – The Beach Heaven
Nosara is a perfect destination for your vacations
Nosara, Costa Rica is the true off-road jungle vacation experience. This town is located in the Nicoya Peninsula of Guanacaste, one of the blue zones of the world. The main thing that characterizes a 'blue zone' is that natives live longer than regular people due to different aspects of their lifestyle in this geographical location.
There are only 2 seasons in Costa Rica, the dry and green season. Both equally stunning, green season features lots of rain and more extreme circumstances. Playa Guiones is located in a wildlife refuge so it's very likely that your vacation home rental will be surrounded by lots of trees and green. You will also find wildlife such as monkeys and armadillos.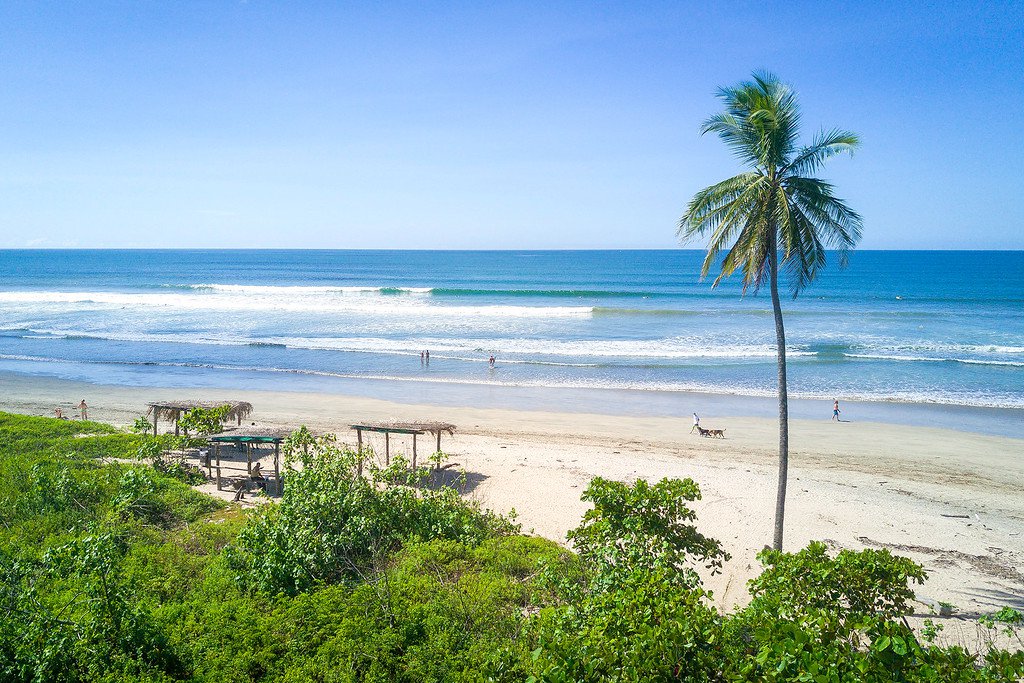 Why choose Beach Heaven for your vacation house rental in Nosara?
Beach Heaven is the perfect home for families and groups of friends. A tropical paradise located minutes from Guiones beach, nightlife and fine dining.
The property is a cluster of 3 separate villas in the same compound. It is a perfect destination for large families or friends traveling together. All villas in the vacation property are private, comfortable, and they all share a refreshing pool.
The three luxurious villas at Beach Heaven are Sea la Vie Villa, Sea Renity Villa, and Sea Esta Villa. They all sleep 5 people and are perfect for families or large groups of friends.
If you're looking for a quiet and relaxing home vacation rental, Beach Heaven is the place for you.
Around our accommodations
When visiting Nosara you have many options to explore and have fun. There are 4 main entrances to Guiones Beach and they all have their own beauty. The southern entrances are closer to the pool tides during low tide and the northern and main entrances are closer to restaurants and surf schools.
Beaches & Restaurants
South Guiones is the first entrance when you come into Playa Guiones, this is a purely residential area. The next entrance (from south to north) is commonly known as Baker's Beach and it is close to Bodhi Tree Hotel, Agua Tibia Surf School and Bodhi Surf Club. Next entrance is the Main Guiones entrance, there you will find great places to eat such as Al Chile, the Mexican restaurant from Harmony Hotel, Cafe de Paris and Soda Rosis. Organico deli is also located in the main entrance. There are many surf schools along this road including Nosara Tico Surf School. Finally, the Northern Guiones entrances are closest to Gabi's place, an outdoor food court that features Italian, Argentinian, Asian and local cuisine. You can also find amazing vegan restaurants in that area such as LOV Burger and Naked Foods.
Activities & tours
If you're into more outdoor activities you can kayak or paddle board in the Nosara river, you can do some horseback riding at the beach or visit the amazing waterfalls that surround the town of Nosara
How you can rent our Nosara vacation house?
If Beach Heaven sounds like your dream getaway, get in contact with us.
If you need any extra information regarding the rental of our vacation home we'll be more than happy to provide details.
Please check our reservations page for availability.